Read Time:
2 Minute, 45 Second
BREAKING NEWS:
Conor McKenna from Essendon has tested positive for COVID-19 thus the game which McKenna was due to play in on Sunday against  Melbourne has now been postponed.
Just over a week into its return from a lengthy hiatus, the AFL has been hit with a bombshell with Essendon star Conor McKenna testing positive to COVID-19.
McKenna had spent the AFL's hiatus period back in Ireland with his family and was set to play in the Bombers' clash with Melbourne on Sunday afternoon after serving his 14-day quarantine period, before the match was postponed indefinitely by the AFL.
According to AFL CEO Gillon McLachlan, the dashing defender returned five negative tests since his return from Ireland, before returning a "low rate irregularity" on Friday, suggesting that he is likely to have contracted the virus in Melbourne.
McKenna was tested again on Saturday morning, and returned a positive test, but is currently asymptomatic. His positive test is the first such result for the AFL after conducting over 13,000 COVID-19 tests.
The 24-year-old is understood to have been training with Essendon's backline group during the week and had participated in training with the full group on Friday, but did not participate in training with his teammates on Saturday.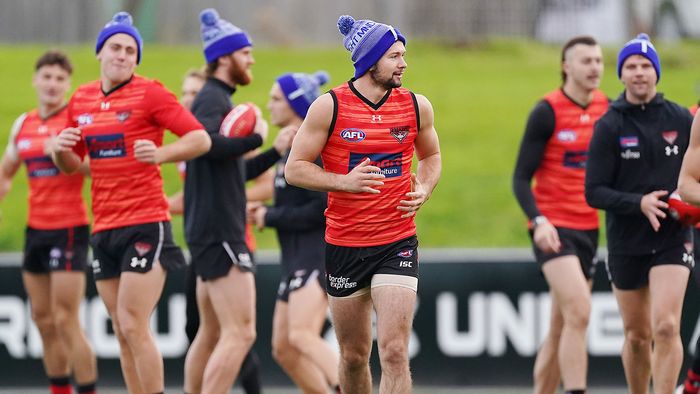 "At the moment, all players and football department staff at the club have been asked to isolate until that work is done with the health department," McLachlan said in a press conference on Saturday.
"Following a hook-up this afternoon with our own medical team and our infectious diseases advisor, the AFL has taken the decision to postpone tomorrow's Essendon v Melbourne match. Other matches will proceed.
"All Essendon players and staff were tested last night and Conor McKenna was the only person to return a positive test, even though he was asymptomatic and showed no signs of having the virus.
"We put this testing regime in place for a reason. It was to ensure that we knew if someone had the virus and we could take action to ensure that we did not spread it to other players, staff or wider community.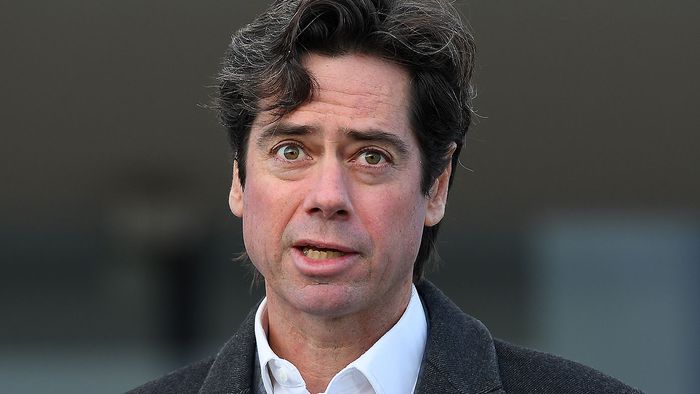 "Without the testing, we would not have known, so the system has done what it was designed to do.
"The club will be closed and cleaned as per the health department requirements and we will work with the department to identify all those that they deem to have been in close contact, and then to isolate them.
"We will also work with the department to test all players and staff in the coming days."
As a part of its COVID-19 protocols, the AFL videos each of the 18 clubs' training sessions to monitor "close contacts" between players, and the vision will be used to see who McKenna came into close proximity with in the past week.
Following the decision to postpone Essendon's scheduled 3:35pm AEST clash against Melbourne, the Gold Coast Suns' clash with Adelaide has been moved to 3:05pm AEST, while Fremantle and Port Adelaide's clash has been moved back to 8:10pm AEST.
Become a Sponsor